The COVID storm is truly global. No office in the EMI world remains unaffected, and few places around the world are left untouched by its effects. In the midst of it all, we long to continue to fulfill our calling and use our skills to serve those in need.
Practically, that means taking stock of our resources and making sure we are careful to save and reduce where at all possible. It means looking for new, exciting opportunities in the chaos and pushing forward rather than shrinking back. It means taking courage and having faith that the Lord will lead us through this storm and into new seasons of ministry.
Globally at EMI, all these things are happening and we are weathering the storm, but you can help us in big ways. Your support in this season will help us serve our clients who are responding to COVID, keep our critical project teams strong, and bridge us to a "new normal" for serving our world. Please support these efforts with a gift to the EMI COVID fund.
Though all EMI offices are affected by the COIVD-19 storm, gifts to EMI's COVID fund will go to supporting our teams in the majority world which do not have access to government aid programs during this time.
Though the COVID storm has severely disrupted EMI's ministry worldwide, we are reaching out and responding to needs within our global community.
Many of our healthcare-oriented clients are bracing for COVID patients by repurposing existing facilities as COVID isolation wards.
With other EMI projects cancelled or delayed, these are incredible opportunities for our teams to serve our clients free of charge.
In India, for example, EMI design skills are having an impact in the pandemic. The team provided pro-bono design services for five different mission hospitals in rural areas to help them prepare for COVID patients.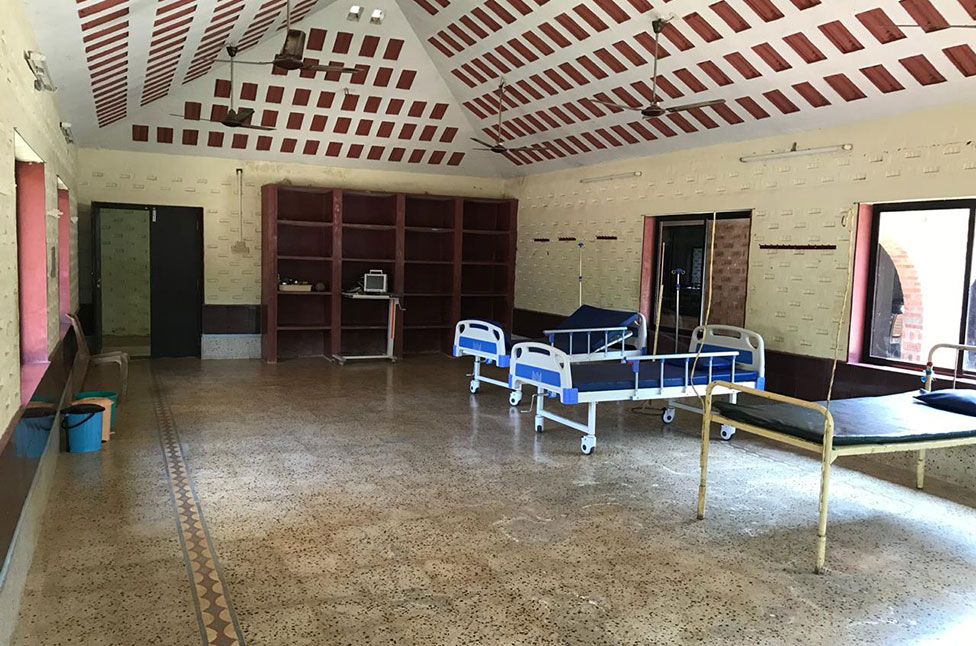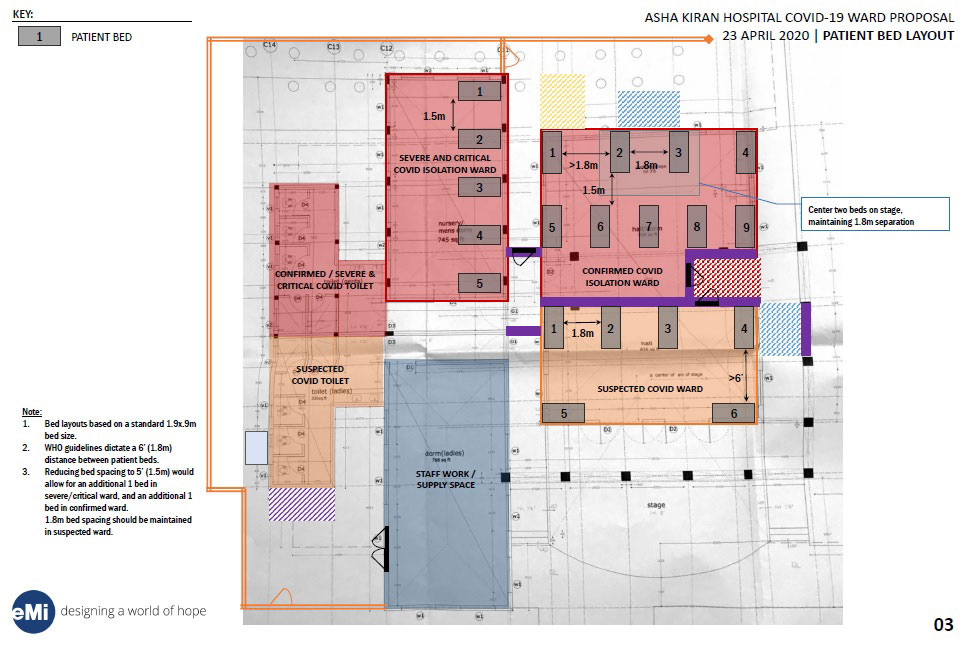 Using plans of the existing hospital spaces, the team created layouts for managing COVID patients with the required social distancing and hygiene protocols. These layouts include staff and patient flow patterns, bed layouts, and more.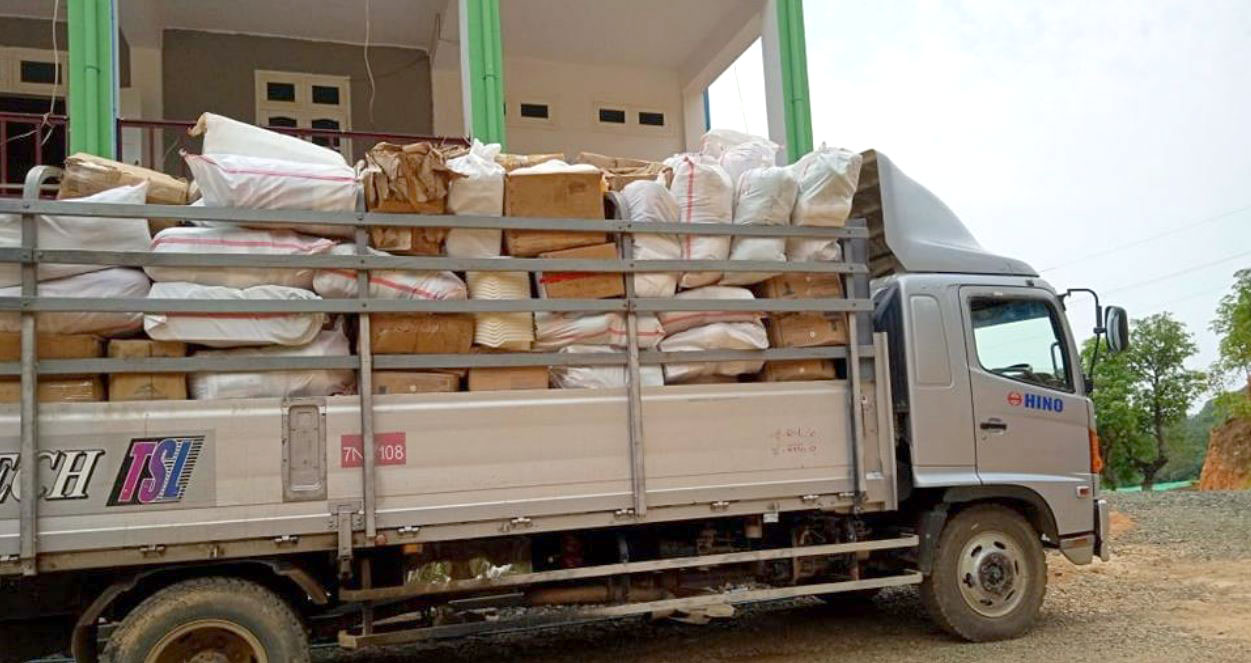 The team expects to provide similar services to 5-10 more Christian hospitals in the coming months as the virus spreads in rural India.
Help us continue serving by supporting the EMI COVID fund.