History & Purpose
After a short-term trip to an island in the Pacific in 1981, God gave a structural engineer a vision to involve design professionals in ministry to people in need. This vision became EMI.
Engineering Ministries International was incorporated in May of 1982. The first design professional joined as full-time staff in 1984. The first satellite office (EMI India) was established in 1998 to better accomplish EMI's mission and vision. As EMI's staff and locations grew over the years, the leadership of EMI recognized the need for a support team to keep EMI's global efforts unified and in-focus.
Established in 2013, EMI Global is anchored by the CEO of EMI and the COO of EMI, and exists to empower, advise, and give direction to EMI worldwide in order to carry out the vision and mission of the ministry.
EMI Around the World in 2022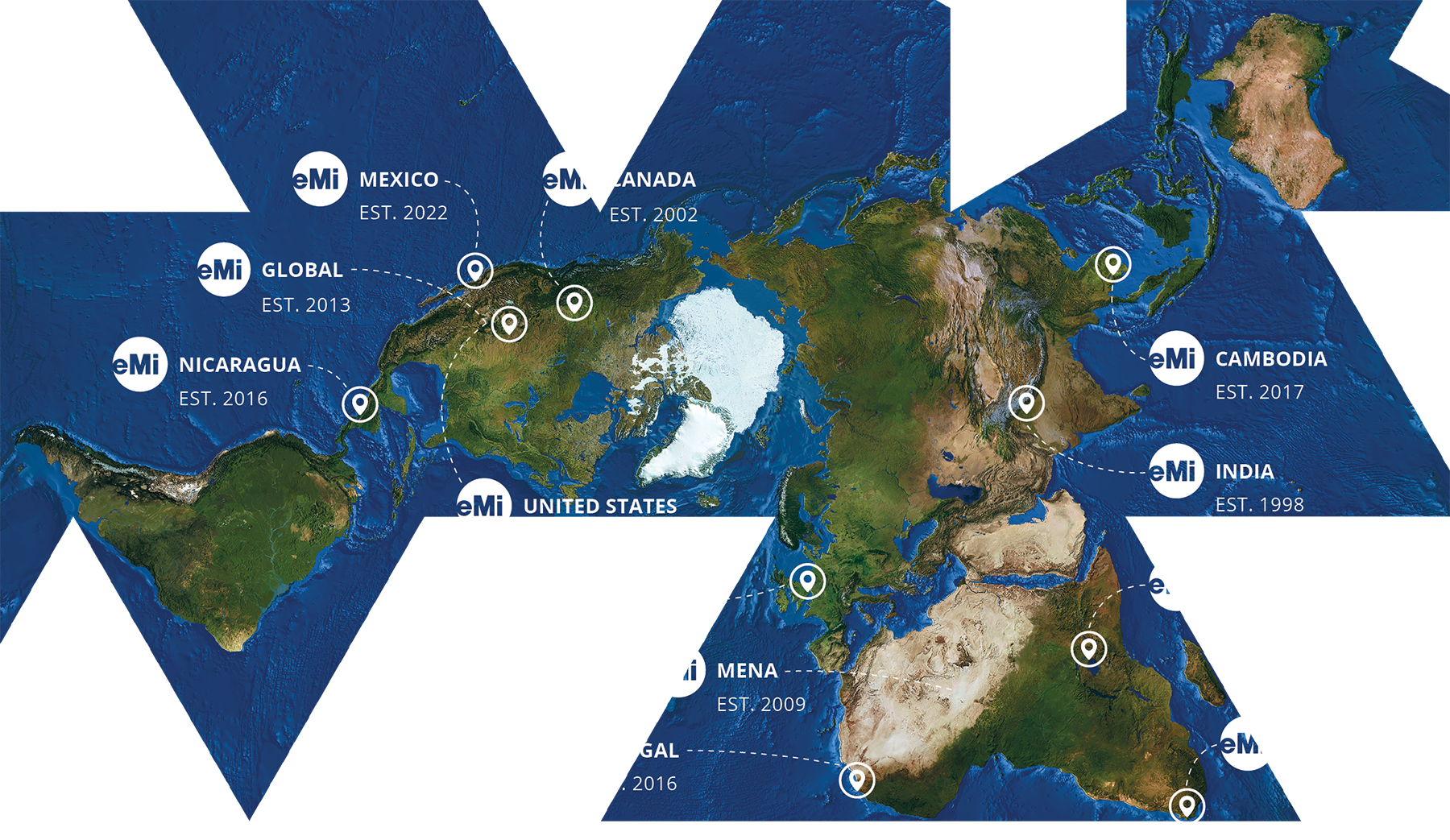 The Fuller Projection Map design is a trademark of the Buckminster Fuller Institute. ©1938, 1967 & 1992. All rights reserved, www.bfi.org.