Build into people and communities around the world through Corporate Partnership with EMI.
We seek partners who long for the bigger picture and who are building a strong community in their own backyard. As our partners engage in this Global community, new values, new levels of engagement, and new commitments emerge as service becomes normal both here and overseas.
Level 3 partners help to close the fee gaps on our design work, enabling us to continue to serve our ministry partners with reduced rates. These projects bring hope to communities who are eager to see change.
There are great benefits to working in cross-cultural teams at EMI, but this diversity means extra time, effort, and expense. Your Level 2 Investments will help us build the diverse teams we have been called to.
Level 1 partners support the work of discipleship at EMI. Time away from projects for deep character development include a real opportunity cost. Your support helps us to develop the people working on our projects globally.
---
Your partnership helps EMI engage deeper in the activities we are known for and head into new territories. As we invite more partners in this great work, we seek to connect the EMI network with like-minded organizations by promoting them on our web space and through the annual EMI Network Conference. We want to connect EMI volunteers and intern alumni with companies that are excited about bringing hope to the world—at home, and around the globe. Will you join us in this great work?
---
Rulon International has been manufacturing wood ceilings and acoustical wood walls for over 30 years. Rulon focuses on two main objectives: manufacturing the most sustainable products in our industry, and providing excellent service to our customers.
Providing structural engineering services to the transportation, commercial and residential sectors. Areté – "air-i-tey" – excellence; virtue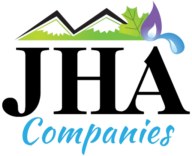 At JHA Companies, our mission is to honor God in all we do by utilizing our God-given talents and skills...

We create enduring architecture: elegant and meaningful places that transform the way people work, live, play, and congregate for generations...